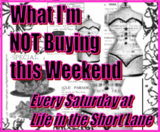 I don't know if it's a good sign or a bad one when you can't even find a box of handgun ammo at a Cabela's outside of Dallas, Texas. But I'm thinking: good.
"Who are the militia, if they be not the people of this country? I ask, who are the militia? They consist of now the whole people."
– George Mason
"The great object is, that every man be armed."
– Patrick Henry